You're Invited to Our Free CFS & Fibromyalgia Summit!
Published: August 22, 2017
Categories:
Vitality101 Newsletter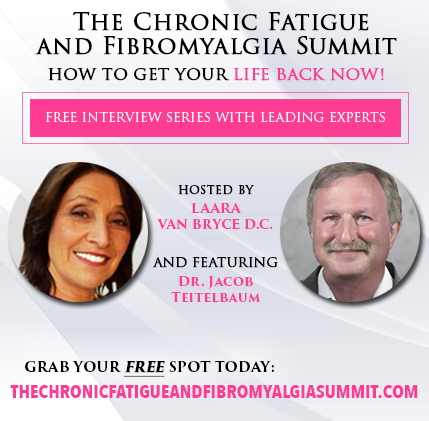 Hello Reader,
I'd like to invite you to "The Chronic Fatigue and Fibromyalgia Summit," a free online event that begins September 12th. This is going to be a terrific event that will provide a wealth of in-depth information on topics important to those with CFS and fibromyalgia.
This online event will be hosted by my friend Dr. Laara Van Bryce. I'll be joining her along with over two dozen experts she's assembled to present thorough and entertaining discussions. If you want to learn strategies for healing from CFS or fibromyalgia, then this event is for you!
What You'll Learn at Our Summit Beginning September 12th
What is chronic fatigue syndrome and fibromyalgia?
How do I know if I have it or one of the many conditions that mimic it?
What conditions mimic it?
How do I, or my doctor, determine what is my true diagnosis?
What tests should I have done (blood, urine, heavy metals) to diagnose my condition?
How do I treat my condition, so I can return to vibrant health again?
Where can I turn if I'm stuck, confused or still feeling bad?
And much more… 
Don't miss this opportunity to regain your happy, healthy and energetic self :-)
Reserve your free "virtual seat" today »
Love & Blessings,
Dr. T