Free Webinar by Jacob Teitelbaum MD, and an Exciting New Program!
Published: June 11, 2018
Categories: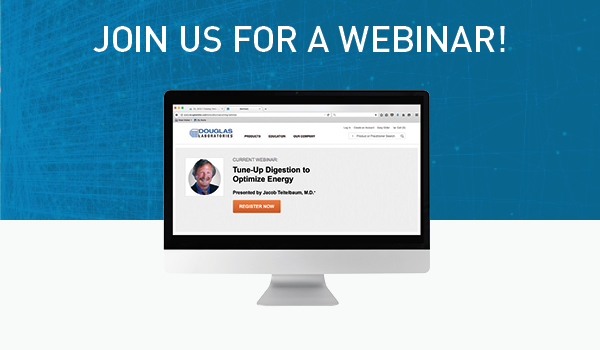 Hello PAN Member,
I invite you to join me at a free webinar that I'll be giving this Wednesday, hosted by Douglas Labs. Although this webinar will focus on optimizing digestion, even more importantly it will introduce you to our new TuneUpDocs training.
This separate free 90-minute training (which you can do online at your convenience) will not only teach you an organized approach for doing a quick health tuneup, but will also get you free referrals from our TuneUpDocs website.
I think you're going to love it!
TOPIC: Tune Up Digestion to Optimize Energy
WHEN: Wednesday, June 13, 3:00 pm -4:00 pm ET
OBJECTIVES:
Discuss the implications of digestive health on energy.
Discover the role of key nutrients in digestive health.
Understand modernized health care: tune-up vs check-up.
Live Q&A immediately following the presentation!
BONUS: Attendees will receive a $25 credit and FREE shipping towards Douglas Laboratories products (for direct orders placed by health professionals in the U.S.).