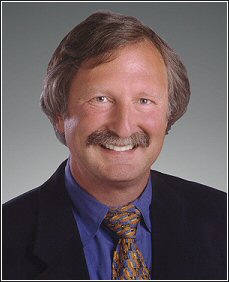 Jacob Teitelbaum, MD, is a board certified internist and nationally known expert in the fields of chronic fatigue syndrome, fibromyalgia, sleep and pain. He is the creator of the popular free iPhone application "Cures A-Z," and author of the best-selling books From Fatigued to Fantastic! (Avery Penguin), Pain Free 1-2-3 — A Proven Program for Eliminating Chronic Pain Now (McGraw-Hill), the Beat Sugar Addiction NOW! series (Fairwinds Press), and Real Cause, Real Cure (Rodale). His latest book, The Fatigue and Fibromyalgia Solution (Avery, August 2013, Paperback Original & Ebook) will be available in August and is available for pre-order now (Amazon, Barnes & Noble and other online book stores). He is lead author on several studies showing effective treatment for fibromyalgia and chronic fatigue syndrome, and a recent study on effective treatment of autism using NAET. Dr. Teitelbaum does frequent media appearances including Good Morning America, CNN, Fox News Channel, the Dr. Oz Show and Oprah & Friends. He lives in Kona, Hawaii.
Dr. T battled CFS and fibromyalgia while attending medical school in the mid 70's. In his struggle to heal, he discovered treatments that were unknown to the medical community and began a quest that became his life's passion — helping those who suffer from these debilitating illnesses. The S.H.I.N.E.-based treatment program he developed has helped tens of thousands of sufferers reclaim the vitality CFS/FMS once robbed from their lives. Through his books, speaking engagements and private practice, Dr. T has also reached many of you.
(Click here to view and download Dr. Teitelbaum's CV.)
Education
College/University (1969-1972) | B.A. — Washington University, St. Louis, Missouri
Medical School (1972-1977) | M.D. Degree — Ohio State University, Columbus, Ohio
Residency (1977-1980) | Internship and Residency — Internal Medicine, Washington Hospital Center, Washington, D.C.
Board Certifications
Board Certified — Internal Medicine (September 1980)
Founding Diplomate — American Board of Holistic Medicine (December 2000)
Honors and Awards
ODK Honor Society, Washington University (1972)
Who's Who Among Outstanding Americans (1995-2001)
Who's Who of Professionals — International (2001)
Presentations at National Meetings
Annual CFIDS Research Conference, Ft. Lauderdale, Florida (1994)
AHHA National Conference; led 2 workshops on CFIDS/FMS (1995)
Myopain '95; an international myofascial pain conference held every 3 years, San Antonio, TX (1995)
Frontiers of Pain Management, Phoenix, Arizona (1996, invited again to make presentation 12/97)
Annual CFIDS Research Conference, San Francisco California (1996)
NFRA (Fibromyalgia) Research Conference, Oregon (1997)
Keynote address at AHMA Annual Conference (1998)
International Myopain 1998 Conference, Italy (1999)
AACFS Research Conference, Boston, MA (1999)
ACAM, Reno, NV (1999)
IAACN, Las Vegas, Nevada (2000)
On faculty ABHM Board review cours, Denver, CO (2000)
AACFS Research Conference, Seattle, WA (2001)
American Academy of Pain Management, Arlington, VA (2001)
Intramural Presentations
On staff at Anne Arundel Medical Center. Currently emeritus member to allow time to pursue research and teaching activities. Many presentations given over the years including:
Preventing CNS injury post CPR
Evaluating for and treating magnesium deficiency in acute cardiac injury & arrythmias
Evaluation and treatment of chronic Myofascial pain and Fibromyalgia
Nutritional assessment and treatment of patients
Committee positions included:
Chairman of Medical Records Committee (1980's)
Dietary Committee (1990's)
Publications | Journals
Publications | Books
Real Cause, Real Cure
Rodale (Released June 2011; available at Amazon and bookstores August 2012). Coauthored by with Bill Gottlieb.
Beat Sugar Addiction Now! Cookbook
Fair Winds Press (January, 2012). Co-authored by Deirdre Rawlings, Ph.D., ND, and Chrystle Fiedler.
Beat Sugar Addiction Now!
Fair Winds Press, 2011. Co-authored by Chystle Fiedler.
From Fatigued to Fantastic!
Avery Penguin Group, 1996, and 2007, third revised edition.
Pain Free 1-2-3
McGraw-Hill, 2005 and 2006 revised.
Three Steps to Happiness! Healing Through Joy
Deva Press, 2003.
Professional and Society Memberships
ACP (1982-2000)
ASIM (1979 to 2000)
AHHA, Annapolis; Board of Trustees (1980-1996)
ASCH (1980-1990)
State Medical Society, Maryland (1980-2000)
County Medical Society; Anne Arundel County, Maryland (1980-2000)
Served on County Medical Society executive committee (1982-1984)
Health Awareness Board member (1995 to 1998)
Peer reviewer and physician supervisor for BPQA (1995-Present)
Served as State Medical Society appointee to the Governor's Commission on Complimentary Medicine (1995-1997)
International society for Neuroimmune modulation (1999-Present)
American Association for CFS (1999-Present)
International MyoPain Society (1999-Present)
Advisor to various groups; including IMEGA (umbrella organization for M.E. groups in England), TYH and ProHealth (1999-Present)
Civic Activities
Founder & president of a private Annapolis day school (ABJDS) and Chairman of the fundraising committee (1991-1994)
Numerous lectures (over 100) given to the public on medical and health issues including over 75 radio and television shows internationally (1980-Present)
On hospital physician team providing free medical care at a homeless shelter (on rotation basis) (1995-1998)