The "Food-Mood" Connection
Published: April 25, 2017
Vitality101 Newsletter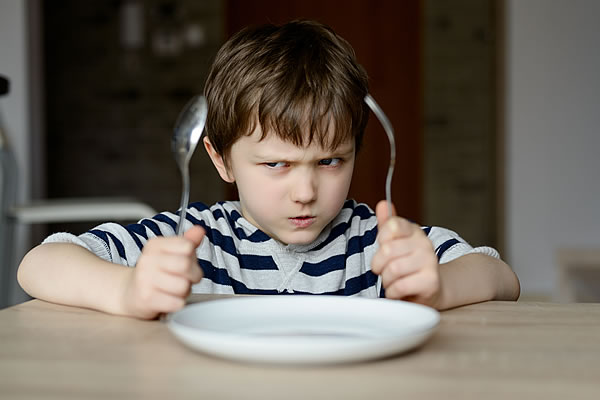 Hello Reader,
The relationship between what you eat and how happy and calm you are — what I call the "food-mood connection" — is massive. If your diet is poor, your mood will suffer.
The nutritionally depleted wasteland we call the Standard American Diet is a leading culprit in causing this malnutrition, along with the epidemic of anxiety and depression that it results in. In principle the solution is very simple (no, it's not more Prozac :-). Just maintain a diet high in fish, meat, fruits and vegetables, and low in processed foods and added sugar. Do that and you'll feel great. Seems like an easy plan. But in practice ... Face it, few of us have the discipline to stick to such a healthy diet, and we need help. Fortunately, an easy workaround is to simply start your day with the right combination of nutritional and herbal supplements. In this article I'll discuss what you need to be taking to keep your lives on a healthy track — and without the toxicity of psychiatric medications.
Nickle Sensitivity Masquerading as Irritable Bowel Syndrome
Might you have wheat sensitivity? A new study suggests that people who get gas, bloating, diarrhea, or constipation from wheat (i.e., who have irritable bowel syndrome) might not actually be reacting to the wheat, but instead nickel. You probably don't know it, but wheat contains a relatively high amount of nickel.
The new study showed that nickel allergy is twice as common in people who have digestive symptoms from wheat. So if you're prone to having allergic reactions to jewelry (which usually is from the nickel in the metal), then the gut symptoms you think are due to wheat might instead be from the nickel in the wheat. This is especially likely if you get skin rashes from wearing jewelry, a condition called "Jeweler's Skin."
This Week's Specials
Consultations With Dr. T
I treat people with CFS and fibromyalgia all over the world by providing consultations over the phone or in person, with a comprehensive "new patient" consultation session including four hours of one-on-one time with me. During this initial session, I'll review your medical lab records, thoroughly discuss the experiences you've had with this illness, answer all of your questions, and recommended a detailed treatment protocol for your case.
Fun Stuff
A Little Girl Wants to Know