Gut Infections in CFS and Fibromyalgia
Published: June 26, 2017
Categories:
Vitality101 Newsletter
Hello Reader,
Who has had gas, bloating, diarrhea or constipation? Everybody out there have their hand raised? Of course you do.
It's important to to maintain a healthy gut. You can do that by consuming natural herbals that keep the "bad guys" in check and by taking the right probiotics (by "bad guys," I mean some bacteria, fungal organisms, parasites and even viral infections). By doing both you can often avoid the need for antibiotics, and help prevent recurrence of those bad guys once they're eliminated.
So let's talk about how to optimize gut health. I'll start with some simple natural things that are easy to add in, and then tell you about some medications if they're needed. In addition, you'll learn a simple trick to tell whether your gut problems are bacterial or fungal.
The Undertow in Chronic Illness and Disability
Although sometimes it seems you don't have much control over your medical situation (which is not really true in my experience), you do have control over how you view and respond to it. So although it's critical to address the physical causes of your pain, it's also very helpful to address your suffering — which is often tied to how you respond to the pain and stress.
I am happy to share this article on stress management written by my colleague Nancy Gordon. She has "been there and done that," and is speaking from her own personal experience. Enjoy! — L&B, Dr. T
Read Nancy's advice on stress »
This Week's Specials
From Aleppo to L.A.
A refugee girl comes of age in America.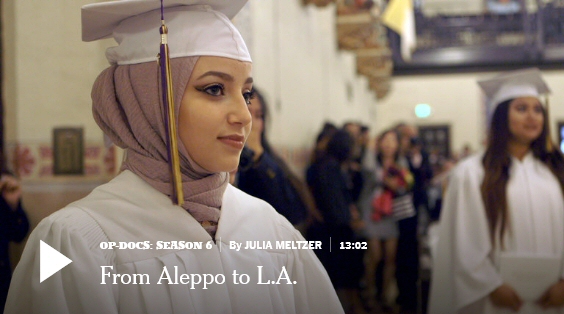 Consultations With Dr. T
I treat people with CFS and fibromyalgia all over the world by providing consultations over the phone or in person, with a comprehensive "new patient" consultation session including four hours of one-on-one time with me. During this initial session, I'll review your medical lab records, thoroughly discuss the experiences you've had with this illness, answer all of your questions, and recommended a detailed treatment protocol for your case.