Orthostatic Intolerance in Fibromyalgia
Published: November 27, 2017
Categories:
Vitality101 Newsletter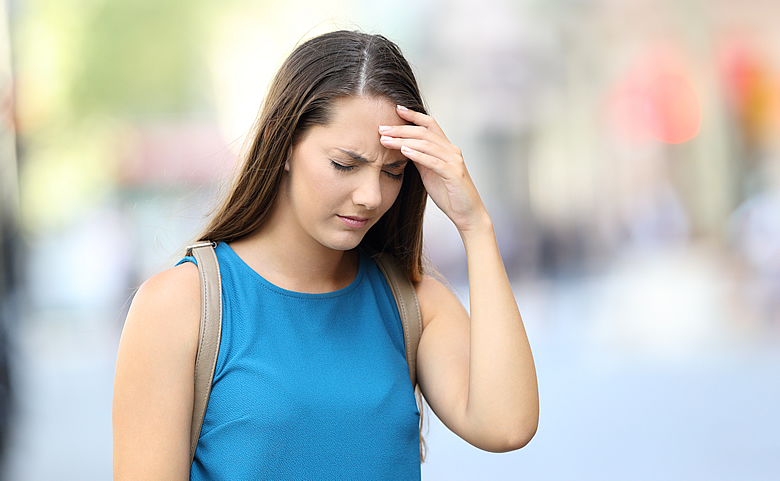 Hello Reader,
Each of us, physically speaking, is little more than a big bag of water. Think about it ... why doesn't it all flow down to our legs when we stand up?
Actually it does. Or at least it tries to. It doesn't happen though because our autonomic nervous system directs the blood vessels in our legs to contract so as to send the blood back up to our brain and muscles where it's needed. If it didn't, the effect would be similar to rapidly losing several units of blood.
When this process doesn't work properly, your blood pressure can significantly drop when you stand upright for an extended period. This can result in a low-blood-pressure condition called "Neurally Mediated Hypertension" (NMH) or a compensatory rise in heart rate called "Postural Orthostatic Tachycardia Syndrome" (POTS). Whatever you call it, it falls under the umbrella of orthostatic intolerance (OI), a condition that causes dizziness, exhaustion, and a sense of "brain fog" in people after standing for awhile.
OI is a major, yet common and very treatable, part of what causes disability in CFS and fibromyalgia. In fact, research has shown that many people diagnosed with NMH and POTS actually have CFS or fibromyalgia.
The good news?  OI, POTS and NMH are VERY treatable!
New Recognition for Chronic Fatigue
Glad to see this excellent article on CFS in the NY Times this week! I encourage you to give it a read. (There are several other CFS articles listed in the sidebar next to the article that you might also find interesting.)
Read article at the NY Times »
Curcumin Beats Diabetes Drug at Lowering Blood Sugar
According to a new study published by Biochemistry and Biophysical Research Communications, curcumin is 400 times more powerful than the common diabetes drug Metformin in improving insulin sensitivity and helping to reverse Type 2 diabetes.
This Week's Specials
Consultations With Dr. T
I treat people with CFS and fibromyalgia all over the world by providing consultations over the phone or in person, with a comprehensive "new patient" consultation session including four hours of one-on-one time with me. During this initial session, I'll review your medical lab records, thoroughly discuss the experiences you've had with this illness, answer all of your questions, and recommended a detailed treatment protocol for your case.
Beautiful Paragliding Video
French paragliding champion Jean-Baptiste Chandelier will take your breath away!