Night Sweats? No Sweat!
Published: April 17, 2018
Vitality101 Newsletter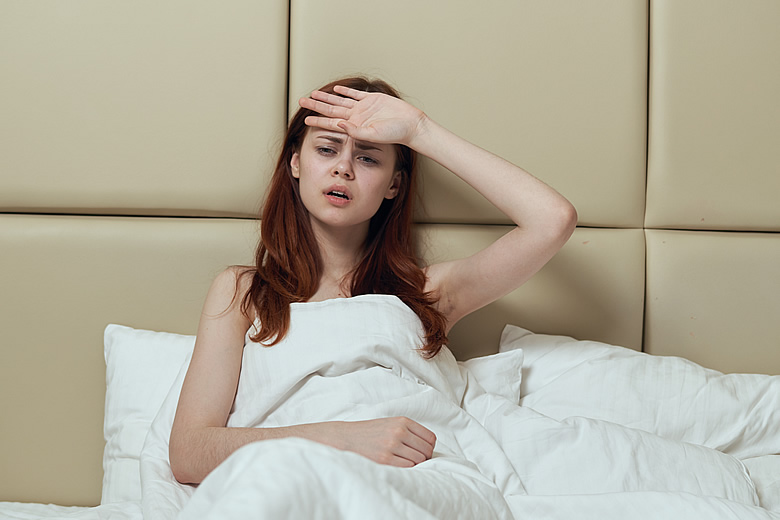 Hello Reader,
Are you waking up during the night in a sweat? It's no fun. And trying to fall back asleep when your bedclothes, sheets, and pillowcase are wet and clammy can be a challenge. Fortunately, you can rid yourself of night sweats. As a bonus, once you've treated the underlying causes, you're going to feel much better overall!
There are four key causes of night sweats:
Deficiencies of reproductive hormones, such as estrogen, progesterone, and testosterone.
Infections, such as candida.
Drops in blood sugar from inadequate adrenal function.
Nighttime acid reflux.
In this four-part series I'll take a look at all of these and show you how to address them. Don't be surprised if more than one underlying process is contributing.
A helpful tip for all of these? Sweating is controlled by our hypothalamic autonomic control center. This can be stabilized using a special herb called black cohosh. Enzymatic Therapy makes a black cohosh product called Remifemin, and this is the only brand that research has shown to be effective. Take two twice a day and give it two months to work. Then the dose can often be lowered. This also helps the daytime sweats.
Congress to Hear From an Army of Very Sick Petitioners
May 12 is Fibromyalgia Awareness Day. And a different voice will be heard on Capitol Hill on May 12 to 15: a gentle, sad voice coming not from lobbyists or politicos but from an irregular army of sick people. It is a voice that has grown stronger in recent years but is still just a zephyr among the hurricane winds that blow in Congress. For Congress, it will be an invasion of sighs.
They will be on the Hill to petition their government for more research funding for Chronic Fatigue Syndrome.
Watch a New Webinar from Dr. T
The Lyme Disease/Fibromyalgia Connection: How to Get Well NOW!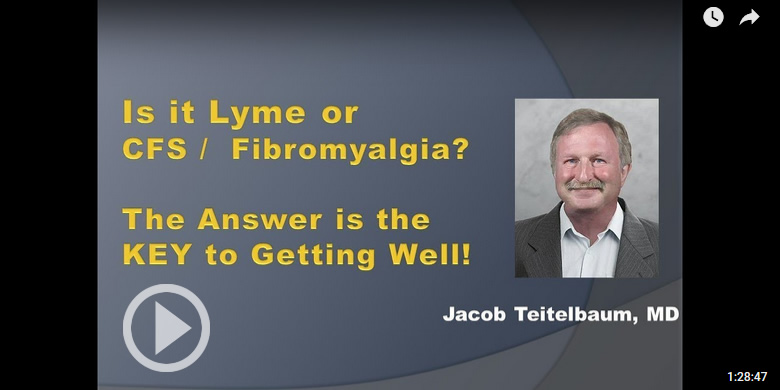 This Week's Specials