Can't Afford Your Medications?
Published: August 14, 2012
Categories:
Get Help From the Partnership for Prescription Assistance (PPA)
The Partnership for Prescription Assistance (PPA), sponsored by America's pharmaceutical research companies, is a central clearinghouse that connects individuals who are uninsured or lack adequate healthcare coverage to programs that provide prescription medicines for free or nearly free. The PPA is the largest private-sector patient assistance effort helping people in need who qualify obtain their medicines through more than 475 public and private patient assistance programs, including 180 programs offered by pharmaceutical companies. Since its launch in April 2005, the PPA has helped more than 4.3 million individuals find programs, but many more could benefit if they were only aware that help was available.
"The PPA is continuing to make tremendous inroads by assisting struggling Americans who need it most," said Billy Tauzin, president and CEO of the Pharmaceutical Research and Manufacturers of America (PhRMA). "America's pharmaceutical research companies are devoted to not only inventing medicines that allow patients to live longer, healthier, and more productive lives, but to making sure all patients have access to those medicines. That is why we continue to work with healthcare providers to make sure no patient goes without the medicines they need."
For prescription cost help, go to the PPA's easy-to-use Web site (www.pparx.org) or call their toll-free number (1-888-4PPA-NOW) where trained operators field calls in more than 150 languages.
In addition, the PPA provides information on nearly 10,000 free healthcare clinics and has connected more than 194,000 patients with clinics and healthcare providers in their communities.
More than 1,300 national, state and local organizations, including the American Academy of Family Physicians, American College of Emergency Physicians, American Association of Clinical Endocrinologists, United Way of America, the YMCA and the National Alliance for Hispanic Health, have partnered with America's pharmaceutical research companies to help spread the word about the PPA.
For physicians, more information on the PPA—including an informational DVD—can be found in the upcoming 2008 edition of the Physicians' Desk Reference, published by Thomson PDR. To identify the more than 2,500 medicines offered by the programs available through the PPA, look for the triangular symbol icon in either the "Brand and Generic Name Index" or the "Product Category Index" in the 2008 Physicians' Desk Reference.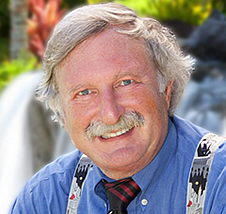 Jacob Teitelbaum, M.D. is one of the world's leading integrative medical authorities on fibromyalgia and chronic fatigue. He is the lead author of eight research studies on their effective treatments, and has published numerous health & wellness books, including the bestseller on fibromyalgia From Fatigued to Fantastic! and The Fatigue and Fibromyalgia Solution. Dr. Teitelbaum is one of the most frequently quoted fibromyalgia experts in the world and appears often as a guest on news and talk shows nationwide including Good Morning America, The Dr. Oz Show, Oprah & Friends, CNN, and Fox News Health.