Flecainide (Tambocor) - A New Therapy for Nerve Pain
Published: August 22, 2012
Categories:
Flecainide acetate (pronounced "fle KAY nide") is used to prevent and address abnormal heart rhythms. It works by regulating the flow of sodium in the heart, thus slowing nerve impulses.
Flecainide was originally sold under the trade name Tambocor®. The good news is that Flecainide went off-patent in 2004 and is now available generically and under the trade names Almarytm®, Apocard®, Ecrinal® and Flécaine. This makes it much cheaper.
Background: Management of neuropathic pain is challenging. Medications that interfere with sodium channel transport, such as lidocaine, mexilitene and flecainide, are promising as analgesics.
Objective: In a general population of patients with a working diagnosis of neuropathic pain, whether if flecainide produces enough of an improvement in pain to warrant further clinical study is determined.
Design: Phase I/II prospective exploratory clinical trial. Eligible patients were observed for week 1, then 50 mg flecainide was administered twice daily for week 2 and then administered 100 mg twice daily for week 3.
Setting/Subjects: Multi-institutional members of the Eastern Co-operative Oncology Group. Patients had neuropathic pain diagnosed by their oncologists as defined by the International Association for the Study of Pain and a diagnosis of cancer or AIDS.
Measurements: The Wisconsin Brief Pain Inventory was used. The primary endpoint was a decrease of 3 points (0-10 numerical scale) or a decrease of 50% in the worst pain rating at either day 15 or day 22 relative to the average of days 1 and 8 ratings.
Conclusions: Flecainide produced a 30% response rate. Response in this study was defined to be highly relevant and clinically significant reduction in pain. The drug merits study in a randomized placebo-controlled trial.
Palliative Medicine, Vol. 21, No. 8, 667-672 (2007)
DOI: 10.1177/0269216307083031
© 2007 SAGE Publications
The study can be found at the following link:
Flecainide for the Treatment of Chronic Neuropathic Pain: a Phase II Trial
Charles F. von Gunten
Northwestern University, Chicago, Illinois, cvongunten@sdhospice.org
Palliative Medicine 2007; 21: 667-672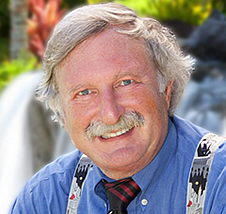 Jacob Teitelbaum, M.D. is one of the world's leading integrative medical authorities on fibromyalgia and chronic fatigue. He is the lead author of eight research studies on their effective treatments, and has published numerous health & wellness books, including the bestseller on fibromyalgia From Fatigued to Fantastic! and The Fatigue and Fibromyalgia Solution. Dr. Teitelbaum is one of the most frequently quoted fibromyalgia experts in the world and appears often as a guest on news and talk shows nationwide including Good Morning America, The Dr. Oz Show, Oprah & Friends, CNN, and Fox News Health.