Neuropathic Changes in FMS and Benefit of Gamma Globulin
Published: August 26, 2012
Categories:
Below is a fascinating abstract suggesting that a third of patients with FMS have a demyelinating polyneuropathy (nerve injury) that responds well to IV Gamma Globulin given daily for 5 days. We see many patients who have severe paresthesias (numbness and tingling in the hands and/or feet-which often responds well to Neurontin) and this would raise my index of suspicion for this occurring. It raises several interesting therapeutic issues:
Historically I have found that IM gamma globulin (2 cc Q wk or 4 cc QOWK) works fairly well relative to IV and is MUCH cheaper, and may be worth adding into these patients' protocol.
If the pain sounds neuropathic and/or the patient has paresthesias, pain meds that are more helpful for neuropathic pain (Neurontin, Lyrica, Cymbalta, Elavil/doxepin, Ultram etc) warrant an early trial.
As the cause of this type of neuropathy is not known, but suspected to be autoimmune, triggered by infections or toxins in genetically susceptible individuals, it would leave me looking for HHV 6 and CMV, and if these are negative, considering empiric antibiotic Rx.
I would add low dose hydrocortisone as a trial in these patients, while being sure DHEA-S levels are optimized.
The following is the study summary.
A Subset of Fibromyalgia Patients Have Findings Suggestive of Chronic Inflammatory Demyelinating Polyneuropathy and Appear to Respond to IVIg
Rheumatology 2008 47(2):208-211; doi:10.1093/rheumatology/kem345
X. J. Caro, E. F. Winter and A. J. Dumas
Division of Rheumatology, David Geffen School of Medicine at UCLA, Los Angeles, CA, USA
Correspondence to: X. J. Caro, 18350 Roscoe Blvd., Suite 418, CA 91325-4174, USA. E-mail: xjcaro@earthlink.net.
Abstract
Objectives: The aetiopathogenesis of the fibromyalgia syndrome (FMS) remains unknown. Recent reports, however, suggest that a subgroup of FMS subjects has an immune-mediated disease. Therefore, our primary objective was to study FMS subjects for evidence of an immune-mediated demyelinating polyneuropathy. Our secondary objective was to determine the effects of treating these FMS subjects with the immune modulator, intravenous immunoglobulin (IVIg).
Methods: Fifty-eight FMS subjects, 26 rheumatic non-FMS subjects and 52 non-rheumatic, non-FMS subjects were studied. Subjective measures of paraesthesias, weakness, stocking hypaesthesia, pain, fatigue and stiffness were made. Objective measures of tenderness, proximal muscle strength and electrodiagnostic (EDX) evidence of polyneuropathy and demyelination were also made. Eleven other FMS subjects underwent sural nerve biopsy.
Results: Paraesthesias, subjective weakness and stocking hypaesthesia were more common in FMS than in rheumatic non-FMS (P 0.0001). Proximal muscle strength was less in FMS than in rheumatic non-FMS (P 0.0001). EDX demonstrated a distal demyelinating polyneuropathy, suggestive of chronic inflammatory demyelinating polyneuropathy (CIDP), in 33% of FMS subjects. No rheumatic non-FMS subject had polyneuropathy (P = 0.005), or demyelination (P = 0.05). Fifteen FMS/CIDP subjects were subsequently treated with IVIg (400 mg/kg each day for 5 days). Pain (P = 0.01), tenderness (P = 0.001) and strength (P = 0.04) improved significantly. Fatigue and stiffness trended towards improvement.
Conclusions: A significant subset of FMS subjects have clinical and EDX findings suggestive of CIDP. IVIg treatment shows promise in treating this subset. These observations have implications for better understanding and treating some FMS patients.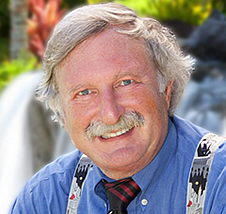 Jacob Teitelbaum, M.D. is one of the world's leading integrative medical authorities on fibromyalgia and chronic fatigue. He is the lead author of eight research studies on their effective treatments, and has published numerous health & wellness books, including the bestseller on fibromyalgia From Fatigued to Fantastic! and The Fatigue and Fibromyalgia Solution. Dr. Teitelbaum is one of the most frequently quoted fibromyalgia experts in the world and appears often as a guest on news and talk shows nationwide including Good Morning America, The Dr. Oz Show, Oprah & Friends, CNN, and Fox News Health.