Staggering Costs of CFS Therapy and Related Lost Earnings
Published: July 16, 2012
Categories:
Chronic fatigue syndrome affects over 4 million U.S. citizens. A population-based, case-control study conducted in Georgia from 2004 to 2005 evaluated direct and indirect costs of CFS and the impact on educational attainment.
Participants were evaluated to confirm CFS and assess socioeconomic status. Estimates were made regarding the impact of CFS both in terms of direct medical costs (hospitalizations, physician visits, prescription medications, etc.) and indirect costs resulting from lost employment income (productivity loss). A stratified population sample (n=500) was taken from metropolitan, urban, and rural Georgia areas.
Medical costs and earnings for confounders (age, sex, race/ethnicity, education, and geographic strata) were adjusted using econometric models and weighted estimates to reflect response-rate adjusted sampling rates.
Results
After adjusting for confounding factors, CFS accounted for $3,286 of total yearly medical costs of a person with CFS, primarily due to increased provider visits and prescription medication use. Patients paid nearly a forth of this expense directly out-of-pocket, while reporting a mean annual income of just over $23,000.
Annual lost income resulting from inability to work (71% of loss) and diminished ability to obtain education (19% of loss) cost these same CFS patients an estimated average of over $8,500.
Staggering Cost Impact
Previous studies have estimated up to 2.5% of non-elderly adults may suffer from CFS. In Georgia, a state with roughly 5.5 million people age18-59, illness could account for (in 2005 dollars) a staggering $452 million in total healthcare expenditures and $1.2 billion of lost productivity.
Reference
"Cost Effectiveness and Resource Allocation," 2011, 9:1, by Jin-Mann Lin, Stephen Resch, Dana Brimmer, Andrew Johnson, Stephen Kennedy, Nancy Burstein and Carol Simon.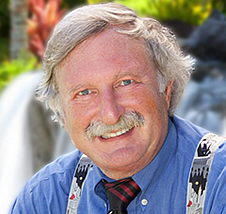 Jacob Teitelbaum, M.D. is one of the world's leading integrative medical authorities on fibromyalgia and chronic fatigue. He is the lead author of eight research studies on their effective treatments, and has published numerous health & wellness books, including the bestseller on fibromyalgia From Fatigued to Fantastic! and The Fatigue and Fibromyalgia Solution. Dr. Teitelbaum is one of the most frequently quoted fibromyalgia experts in the world and appears often as a guest on news and talk shows nationwide including Good Morning America, The Dr. Oz Show, Oprah & Friends, CNN, and Fox News Health.