Levels of Lipid Peroxidation, Nitric Oxide, and Antioxidant Vitamins in Plasma of Patients with Fibromyalgia
Published: July 16, 2012
Categories:
Selami Akkus, Mustafa Naziroglu, Sevilay Eris, Kadir Yalman, Nigar Yilmaz, and Mahmut Yener
Cell Biochem Funct, March 24, 2009.
Medical Faculty, Department of Physical Medicine and Rehabilitation, Suleyman Demirel University, Isparta, Turkey.
The etiology of fibromyalgia is not clearly understood. In recent years, a few studies have investigated the possible role of reactive oxygen species (ROS) in the etiology and pathogenesis of fibromyalgia. The aim of this study was to investigate plasma antioxidant vitamins, lipid peroxidation (LP), and nitric oxide (NO) levels in patients with fibromyalgia and controls. The study was performed on the blood plasma of 30 female patients and 30 age-matched controls. After a fast of 12 h, blood samples were taken, and plasma samples were obtained for measurement of vitamins A, C, E, and beta-carotene concentrations and levels of LP and NO. Concentrations of vitamins A (p < 0.01) and E (p < 0.001) were significantly lower in patients with fibromyalgia than in controls, and LP levels were significantly (p < 0.05) higher in the plasma of the patients than in controls. Concentrations of vitamin C and beta-carotene and levels of NO did not change significantly. These results provide some evidence for a potential role of LP and fat-soluble antioxidants in the patients with fibromyalgia.
Copyright (c) 2009 John Wiley & Sons, Ltd.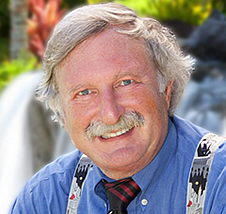 Jacob Teitelbaum, M.D. is one of the world's leading integrative medical authorities on fibromyalgia and chronic fatigue. He is the lead author of eight research studies on their effective treatments, and has published numerous health & wellness books, including the bestseller on fibromyalgia From Fatigued to Fantastic! and The Fatigue and Fibromyalgia Solution. Dr. Teitelbaum is one of the most frequently quoted fibromyalgia experts in the world and appears often as a guest on news and talk shows nationwide including Good Morning America, The Dr. Oz Show, Oprah & Friends, CNN, and Fox News Health.