Score Another One (No, Two) for Dark Chocolate
There are hundreds of studies that show the benefits of eating dark chocolate. Many show that it can decrease the risk of heart disease (lowering blood pressure, boosting good HDL cholesterol, and even helping prevent a second heart attack after a first). There's also a study showing dark chocolate can boost energy in CFS.
Two new studies add more to why I'm such a fan of dark chocolate, in this case showing how it can help the body recover from exercise.
Studies
In one experiment, UK researchers studied 20 men, dividing them into two groups. For two weeks, one group ate 40 grams (1.4 ounces) of dark chocolate (70% cocoa) twice a day while the other didn't. Then both groups exercised super-hard on a stationary bike for 90 minutes. The chocolate-eaters had less oxidative stress, which is a type of cellular damage linked to heart disease and cancer. It's caused by pollution, smoking, having a fatty, sugary diet and aging. Surprisingly, it's also caused by high-intensity exercise.
In another experiment, a team of UK researchers (Brits love their Cadbury!) studied 14 men who exercised for 2½ hours. Right before the exercise, the men ate either 1) 100 grams (3.5 ounces) of dark chocolate, 2) a treat containing the same amount of calories and macronutrients but no chocolate, or 3) nothing. Afterwards, the exercisers who ate the dark chocolate had the least amount of oxidative stress.
Bottom line: Enjoy a little dark chocolate every day to help your body recover from exercise and other strenuous activities. I recommend about an ounce a day.
References
"Regular dark chocolate consumption's reduction of oxidative stress and increase of free-fatty-acid mobilization in response to prolonged cycling." Allgrove J, Farrell E, Gleeson M, Williamson G, Cooper K. Int J Sport Nutr Exerc Metab. 2011 Apr;21(2):113-23. R
"The effect of acute pre-exercise dark chocolate consumption on plasma antioxidant status, oxidative stress and immunoendocrine responses to prolonged exercise." Eur J Nutr. 2011 Apr 5. Davison G, Callister R, Williamson G, Cooper KA, Gleeson M.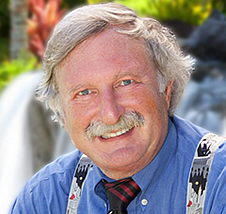 Jacob Teitelbaum, M.D. is one of the world's leading integrative medical authorities on fibromyalgia and chronic fatigue. He is the lead author of eight research studies on their effective treatments, and has published numerous health & wellness books, including the bestseller on fibromyalgia From Fatigued to Fantastic! and The Fatigue and Fibromyalgia Solution. Dr. Teitelbaum is one of the most frequently quoted fibromyalgia experts in the world and appears often as a guest on news and talk shows nationwide including Good Morning America, The Dr. Oz Show, Oprah & Friends, CNN, and Fox News Health.