Statins Increase Risk of Diabetes
A new study analyzing health data from more than 150,000 postmenopausal women (aged 50-79 years old) showed that taking statins can increase the risk of getting diabetes by a whopping 48%. With current estimates suggesting that 1/4th of women may get diabetes, this is a big risk — especially for a drug that doesn't effectively prevent heart disease.
It's important to note that the increased risk was for all types of statins: simvastatin (Zocor) lovastatin (Altocor, Altoprev, Mevacor), pravastatin (Pravachol), fluvastatin (Lescol), and atorvastatin (Lipitor).
Also, people who weren't overweight were at the highest risk of statin-triggered diabetes — and that's a group normally at low risk for diabetes!
Plus, statin-taking Hispanic and Asian women were at an even higher risk — 57% for Hispanics and 78% for Asians.
The bottom line is that statins are wonderful for people with known heart disease. But they're a really bad idea for those without known heart disease who are simply trying to lower their cholesterol.
Resources
"Statins Associated With Significant Increase in Diabetes Risk," Medscape
"Statin Use and Risk of Diabetes Mellitus in Postmenopausal Women in the Women's Health Initiative," Annie L. Culver, BPharm; Ira S. Ockene, MD; et al; Arch Intern Med. 2012;172(2):144-152. doi:10.1001/archinternmed.2011.625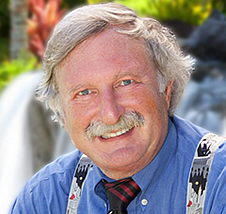 Jacob Teitelbaum, M.D. is one of the world's leading integrative medical authorities on fibromyalgia and chronic fatigue. He is the lead author of eight research studies on their effective treatments, and has published numerous health & wellness books, including the bestseller on fibromyalgia From Fatigued to Fantastic! and The Fatigue and Fibromyalgia Solution. Dr. Teitelbaum is one of the most frequently quoted fibromyalgia experts in the world and appears often as a guest on news and talk shows nationwide including Good Morning America, The Dr. Oz Show, Oprah & Friends, CNN, and Fox News Health.