My New Fatigue & Fibromyalgia Network
Published: December 19, 2013
Categories:
Early Membership Numbers
The FFPN is a new free organization of health care practitioners that I have created for several reasons:
To create an army of 500-1,000 health practitioners that I will be training in how to treat CFS & fibromyalgia (more on this in a future newsletter ;-)
To provide a forum where health practitioners of widely diverse backgrounds can share information about what has been helping their patients, and also get their clinical questions answered.
To supply and easy 8-hour online training course for health practitioners that can leave them effectively able to treat CFS and fibromyalgia.
To encourage practitioners to come and learn, we have made the online forum free, kept the cost of the 8-hour training course very reasonable, and we are negotiating discounts for them on supplements and office supplies, so they can support themselves more easily while taking more time to listen to patients.
So far over 90 practitioners have joined the FFPN and more are signing up every day. My goal? 500 to 1,000 practitioners treating CFS and fibromyalgia within 3 years! You can help by letting health practitioners that you respect know about this exciting new project (they don't have to be MDs). Simply share the link below with them, and ask your friends to do the same. More on this exciting new project in upcoming newsletters!
For Practitioners: Learn how the FFPN can help your practice »
Buyer's Club Adds 4 New Companies
Four new companies have added their names to the FFPN Buyer's Club, bringing our total to 11 companies providing special product and service discounts to FFPN members. Participating companies (and I only invite those that I have great respect for) include Douglas Laboratories®, EuroMedica®, Jigsaw™ Health, Natural-Immunogenics Corp., International Nutrition, Practitioner Supply Company, NEEDS Dispensary, and (recent additions) Legere Pharmaceuticals, Helio Acupuncture Supplies, Corinthian Labs, and Nordic Naturals. More companies will be coming soon!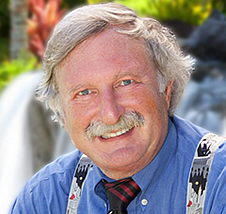 Jacob Teitelbaum, M.D. is one of the world's leading integrative medical authorities on fibromyalgia and chronic fatigue. He is the lead author of eight research studies on their effective treatments, and has published numerous health & wellness books, including the bestseller on fibromyalgia From Fatigued to Fantastic! and The Fatigue and Fibromyalgia Solution. Dr. Teitelbaum is one of the most frequently quoted fibromyalgia experts in the world and appears often as a guest on news and talk shows nationwide including Good Morning America, The Dr. Oz Show, Oprah & Friends, CNN, and Fox News Health.