Update on HRG80™ Red Ginseng Study (Schedule Change)
Published: February 25, 2021
Hello Study Participant,
Thank you so much for being part of our HRG80™ Red Ginseng study. By now, you should have received the Red Ginseng supplement. If you haven't, please send an email to Sarah at appointments@endfatigue.com to let her know. Also contact her if you have any questions or problems.
PLEASE NOTE: We originally thought the study should last for six weeks, which would have meant sending you three bottles of the supplement. However, we've been pleasantly surprised to find that the effects of taking the Red Ginseng can be seen in four weeks or less, so two bottles of the supplement were sent instead of three. We are also moving the date when we ask that you fill out our post-study questionnaire to either 30 days after you start(ed) the supplement or when you reach the point where you have only 4 or fewer tablets/capsules left — whichever comes first. So please update your calendar to note this new date to remind yourself to fill out the post-study questionnaire.
Study participants have already begun emailing us about how much better they're feeling because of taking the HRG80™ Red Ginseng :-) We are excited to see such good early results!
You may receive this email from us twice (pardon us for this). This is only because we are sending the email from two different email addresses to help reach you, in case one of them gets caught by your spam filter.
So our key message to you today is this: Please be sure to remember to fill out and submit our post-study questionnaire at https://cutt.ly/GjDHSWy either 30 days after taking your first dose or when you're down to 4 or fewer tablets/capsules — whichever comes first.
Again, thanks so much for helping us!
Love and blessings,
Dr. T
PS: If you feel overly energized even on just 1 tablet/capsule daily of Red Ginseng, it's OK to take a smaller dose. If you're taking the tablet form, simply cut the tablet in two. If taking the capsule form, you can open it by pulling at the two ends and then pour out some of its content.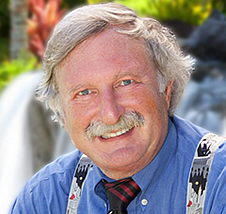 Jacob Teitelbaum, M.D. is one of the world's leading integrative medical authorities on fibromyalgia and chronic fatigue. He is the lead author of four research studies on their treatments, and has published numerous health & wellness books, including the bestseller on fibromyalgia From Fatigued to Fantastic! and The Fatigue and Fibromyalgia Solution. Dr. Teitelbaum is one of the most frequently quoted fibromyalgia experts in the world and appears often as a guest on news and talk shows nationwide including Good Morning America, The Dr. Oz Show, Oprah & Friends, CNN, and Fox News Health.