How Do Court Reporters Keep a Straight Face?
Published: October 23, 2020
Below are from a book called Disorder in the American Courts. These are actual transcriptions of exchanges that were spoken in court.
ATTORNEY: What was the first thing your husband said to you that morning?
WITNESS: He said, "Where am I, Cathy?"
ATTORNEY: And why did that upset you?
WITNESS: My name is Susan!
ATTORNEY: What is your date of birth?
WITNESS: July 18th.
ATTORNEY: What year?
WITNESS: Every year.
ATTORNEY: How old is your son, the one living with you?
WITNESS: 38 or 35, I can't remember which.
ATTORNEY: How long has he lived with you?
WITNESS: 45 years.
ATTORNEY: This myasthenia gravis, does it affect your memory at all?
WITNESS: Yes.
ATTORNEY: And in what ways does it affect your memory?
WITNESS: I forget.
ATTORNEY: You forget? Can you give us an example of something you forgot?
ATTORNEY: Now doctor, isn't it true that when a person dies in his sleep, he doesn't know about it until the next morning?
WITNESS: Did you actually pass the bar exam?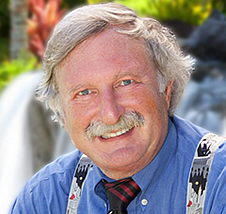 Jacob Teitelbaum, M.D. is one of the world's leading integrative medical authorities on fibromyalgia and chronic fatigue. He is the lead author of eight research studies on their effective treatments, and has published numerous health & wellness books, including the bestseller on fibromyalgia From Fatigued to Fantastic! and The Fatigue and Fibromyalgia Solution. Dr. Teitelbaum is one of the most frequently quoted fibromyalgia experts in the world and appears often as a guest on news and talk shows nationwide including Good Morning America, The Dr. Oz Show, Oprah & Friends, CNN, and Fox News Health.