B12 Deficiency and Cognitive Dysfunction
Published: July 9, 2012
Categories:
This study showed that vitamin B12 deficiency causes reversible cognitive problems. Could the B12 deficiency be causing the Alzheimer's? If yes, then it's another reversible cause.
In this study, they used cases of very severely low B12 levels. Other studies show that evidence of brain problems from B12 deficiency are seen even at B12 levels of 300, and likely even higher (anything under 209 is sadly still considered normal by some physicians). Biochemical signs of B12 deficiency are seen even at B12 levels over 540.
In a study involving 36 patients between the ages of 16 and 80 years of age (32 patients being over the age of 40 years) with low serum B12 or megaloblastic bone marrow or both, a high incidence of cognitive impairment and P3 abnormalities were found in patients that significantly improved by supplementing with vitamin B12. An abnormal Mini Mental State Examination (MMSE) score was found in 17 of the patients. Supplementing with vitamin B12 was found to improve the conditions. The authors conclude, "There is high incidence of reversible cognitive impairment and P3 abnormalities in B12 deficiency neurological syndromes."
I recommend B12 shots in any one with brain dysfunction, but some doctors won't give them. A good multivitamin powder containing B-complex vitamins will bring the B12 levels up over time (and 5,000 mcg sublingual B12 tabs can also be added). Nonetheless, if your physician is so out of date with the data that they won't even allow you the option of safe and cheap B12 shots, it's time to get a consultation with a Holistic Physician as well (who can work with your other physician to add the natural components of care—which are very helpful). To find a Holistic Physician, visit the American Board of Holistic Medicine.
References
"Vitamin B12 deficiency neurological syndromes: correlation of clinical, MRI and cognitive evoked potential," Kalita J, Misra UK, et al, J Neurol, 2008; 255(3): 353-9.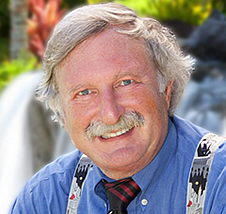 Jacob Teitelbaum, M.D. is one of the world's leading integrative medical authorities on fibromyalgia and chronic fatigue. He is the lead author of eight research studies on their effective treatments, and has published numerous health & wellness books, including the bestseller on fibromyalgia From Fatigued to Fantastic! and The Fatigue and Fibromyalgia Solution. Dr. Teitelbaum is one of the most frequently quoted fibromyalgia experts in the world and appears often as a guest on news and talk shows nationwide including Good Morning America, The Dr. Oz Show, Oprah & Friends, CNN, and Fox News Health.