Antifungal Therapy May Help Asthma Patients
English researchers have found that the antifungal Sporanox 200 mg 2x day for 32 weeks can help in those with chronic severe asthma. As they presumed it would only help in those with fungal allergies, the Sporanox was only given to those who tested positive for fungal allergies, though I suspect it could help others as well.
"We knew that many people with severe asthma are sensitized to several airborne fungi which can worsen asthma without overt clinical signs. The question was: does antifungal therapy provide any clinical benefit," said lead researcher Dr. David Denning, from the University of Manchester.
Dr. Denning and team studied 58 patients with severe asthma who were sensitized to at least one of seven different common fungi, as confirmed by skin prick tests and/or blood tests.
58 patients with severe asthma were assigned to receive either Sporanox or placebo for 32 weeks.
At the end of the study period, the researchers found that 18 of the 29 patients assigned to active therapy with the antifungal drug reported significant improvements in their quality of life. These patients also experienced modest reductions in symptoms such as a runny nose and modest improvements in morning lung function.
In contrast, no such improvements were experienced by patients assigned to take the dummy medication.
Four months after stopping therapy, symptoms had returned, suggesting that ongoing therapy may be needed.
Writing in the American Journal of Respiratory and Critical Care Medicine, the researchers conclude "Severe asthma with fungal sensitization responds to oral antifungal therapy as judged by large improvements in quality of life in about 60% of patients."
Dr. Denning added "This study indicates that fungal allergy is important in some patients with severe asthma, and that oral antifungal therapy is worth trying in difficult-to-help patients. Clearly itraconazole (Sporanox) will not suit everyone and is not always helpful, but when it is the effect is dramatic.
"These findings open the door to a new means of helping patients with severe asthma, and raise intriguing questions related to fungal allergy and asthma."
I suspect it may have as much to do with fungal/candida infections from the chronic antibiotic and steroid therapies severe asthmatics receive. I also would consider beginning with Diflucan at 200 mg a day instead (much cheaper and less likely to develop drug resistance) and after the person has optimally improved, lower the dose to 200 mg 2x day only 1 day each week.
References
Am J Respir Crit Care Med 2009; 179: 11-18. Click here to see article (free registration requried).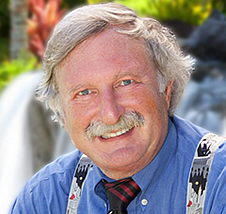 Jacob Teitelbaum, M.D. is one of the world's leading integrative medical authorities on fibromyalgia and chronic fatigue. He is the lead author of eight research studies on their effective treatments, and has published numerous health & wellness books, including the bestseller on fibromyalgia From Fatigued to Fantastic! and The Fatigue and Fibromyalgia Solution. Dr. Teitelbaum is one of the most frequently quoted fibromyalgia experts in the world and appears often as a guest on news and talk shows nationwide including Good Morning America, The Dr. Oz Show, Oprah & Friends, CNN, and Fox News Health.