PACE Study May as Well Say Cancer All in Your Mind
Published: July 22, 2012
Categories:
By now, many of you have heard news reports about the PACE study out of the UK, suggesting that cognitive behavioral therapy and exercise are helpful for chronic fatigue syndrome, and misguided and misinformed media reports suggesting that this shows that the illness is all in people's minds. Understandably infuriating — and about on par scientifically as news reports about space aliens making Lindsay Lohan pregnant!
Welcome to the news media. On a good note, it leaves one wondering, what if many of the articles in those newspapers are equally off-base? Hmmm...
Anyway, two other studies came out recently as well, which add perspective:
1. Promising New CFS Study (Reported by CBS News)
This study showed changes in over 700 proteins in the cerebrospinal fluid, the fluid that bathes the brain, in CFS patients. These patterns were much different for CFS patients vs. chronic Lyme vs. healthy controls — AGAIN proving that CFS is a real physical illness, and adding more info that may point to both a diagnostic test and a therapy option. The good news is there's no need to have a spinal tap! This is simply one more study proving CFS is a very real physical disease, and the study was even reported in a CBS news segment. Good timing to counteract the misinformation from the PACE report.
Watch the CBS News report video »
2. Counseling and Exercise Help Cancer Patients Too, But It's No Cure
A literature review looking at severe fatigue in cancer patients also noted that counseling and exercise can be helpful in cancer patients (Cancer-Related Fatigue: A Practical Review). Using the line of reasoning applied by some to the Pace study, this would also suggest that cancer is all in people's minds.
Of course, this is simply an absurdity that points to the simple fact that for most severe debilitating diseases, emotional support and coping skills can be helpful along with maintaining conditioning. In chronic fatigue syndrome, people are facing an energy crisis so they can only walk or exercise to a certain point, beyond which they crash and burn. So you only want to exercise "as able." This means listening to your body and seeing what feels comfortable. On the other hand, if you don't exercise at all, your body has a "use it or lose it" approach to efficiency, and you'll decondition.
So basic common sense says that for cancer, chronic fatigue syndrome, multiple sclerosis (which doctors also used to believe was all in people's minds, calling it "hysterical paralysis"), and any severe disease, it is helpful to get emotional support, coping skills, and exercise as able. The problem occurs when a form of cognitive behavioral therapy is used that includes beating people over the head with the misguided belief that the illness is not real. This then changes from teaching coping skills to being abusive.
It is a basic matter of common sense. CFS is real and it is addressable (with the SHINE protocol being one effective approach). We still have much to learn, but this simply means therapies will become increasingly effective.
But don't "throw the baby out with the bathwater." Many mind-body approaches are helpful in CFS (and in cancer and in many other devastating illnesses). These include Yoga, Tai Chi and mindfulness and journaling. So address the physical components while strengthening your spirit and mind, as with ANY illness.
In the interim, though the PACE study lead author Professor Peter White has done excellent work looking at both the physical and mind-body issues surrounding CFS, and has noted that illness in general has a mind-body nature with both physical and psychological components (which is the case with cancer, CFS and most illnesses — and not a statement that an illness is all in ones mind), there are those who are misinterpreting the PACE study (and I suspect misquoting Professor White) to imply that CFS is a psychological disorder. Given that if you were to substitute "cancer" for "CFS" in the PACE study report, it would reach the same conclusions, it becomes obvious just how absurd that position is. So feel free to ignore media misinformation on the study!
References
White PD, Goldsmith KA, Johnson AL, et al, on behalf of the PACE trialmanagement group. Comparison of adaptive pacing therapy, cognitive behaviourtherapy, graded exercise therapy, and specialist medical care for chronicfatigue syndrome (PACE): a randomised trial. Lancet 2011; published onlineFeb 18. DOI:10.1016/S0140-6736(11)60096-2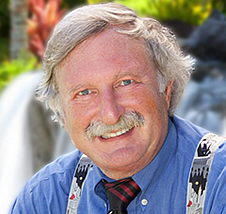 Jacob Teitelbaum, M.D. is one of the world's leading integrative medical authorities on fibromyalgia and chronic fatigue. He is the lead author of eight research studies on their effective treatments, and has published numerous health & wellness books, including the bestseller on fibromyalgia From Fatigued to Fantastic! and The Fatigue and Fibromyalgia Solution. Dr. Teitelbaum is one of the most frequently quoted fibromyalgia experts in the world and appears often as a guest on news and talk shows nationwide including Good Morning America, The Dr. Oz Show, Oprah & Friends, CNN, and Fox News Health.