Treating Ulcers with Probiotics
Published: August 29, 2012
Categories:
Probiotics Protect Against Stomach Ulcers
A recent study published in the European Journal of Pharmacology looked at the effects of Lactobacillus rhamnosus GG, one of the most extensively studied strains of probiotics, on gastric ulcer induced in rats.
"In this study, we demonstrate for the first time that a probiotic strain L. rhamnosus GG is capable of accelerating gastric ulcer healing," wrote lead author Emily Lama from the University of Hong Kong.
Stomach or peptic ulcers are a small hole or erosion in the gastrointestinal tract. Most stomach ulcers are caused by Helicobacter pylori bacteria, with some studies already showing that probiotics may have benefits against these types of bacteria. According to statistics from the US National Digestive Diseases Information Clearinghouse, peptic ulcers affect 14.5 million Americans.
The new research, if it can be reproduced in humans, suggests that probiotics may also offer benefits for people already suffering from stomach ulcers.
The study suggested that the probiotics influenced protein expression in the stomach wall cells, which led to increases in the formation of new blood cells and increased healing of the ulcer.
The proteins identified were classified as ornithine decarboxylase (ODC), B-cell lymphoma 2 (Bcl-2), and vascular endothelial growth factor (VEGF). VEGF is also often low in CFS and Fibromyalgia, and this offers another explanation of why probiotics are helpful in these syndromes.
"It is important to note that L. rhamnosus GG supplementation did not result in any observable changes in the sham-operated groups regardless of the parameters measured. This is particularly important that L. rhamnosus GG supplementation does not affect the physiological function of a normal gastric mucosa but normalize those with abnormal changes during ulceration," they added.

Source: European Journal of Pharmacology (Elsevier)
Volume 565, Issues 1-3, Pages 171-179
"Probiotic Lactobacillus rhamnosus GG enhances gastric ulcer healing in rats"
Authors: Emily K.Y. Lama, L. Yua, H.P.S. Wonga, W.K.K. Wuc, V.Y. Shina, E.K.K. Taia, W.H.L. Soa, P.C.Y. Woob and C.H. Cho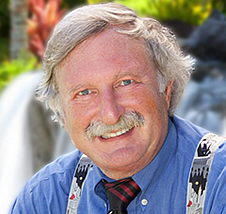 Jacob Teitelbaum, M.D. is one of the world's leading integrative medical authorities on fibromyalgia and chronic fatigue. He is the lead author of eight research studies on their effective treatments, and has published numerous health & wellness books, including the bestseller on fibromyalgia From Fatigued to Fantastic! and The Fatigue and Fibromyalgia Solution. Dr. Teitelbaum is one of the most frequently quoted fibromyalgia experts in the world and appears often as a guest on news and talk shows nationwide including Good Morning America, The Dr. Oz Show, Oprah & Friends, CNN, and Fox News Health.