An Important Fibromyalgia Political Announcement
Published: April 25, 2019
Categories: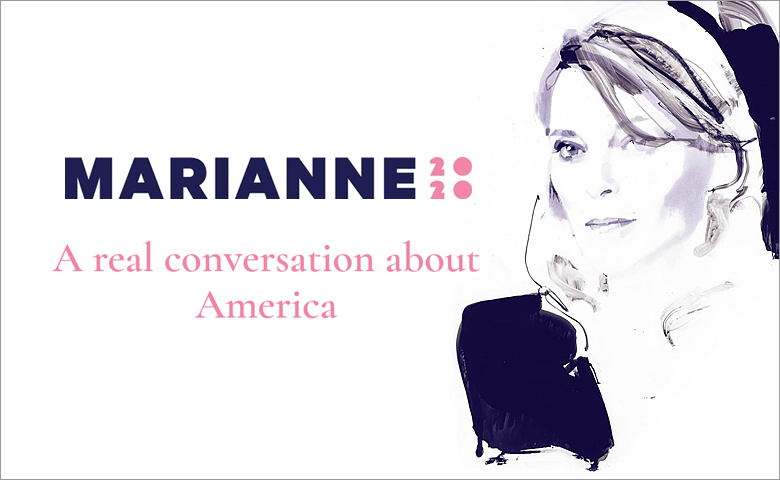 I usually give financial support to candidates from all three parties. But I do this based on their positions and character, and how likely they are to help fibromyalgia sufferers and healthcare in general, rather than whether they're Democrat or Republican. As we move to the next election, I look forward to pointing out which candidates from all parties are more likely to advance the cause of people with fibromyalgia.
I generally stay out of current political debates, because they've become so divisive and polarizing. And because the news media reporting on both sides is so incredibly misleading.
The media tends to support both political machines, Democrat and Republican. Unfortunately, neither of these parties have shown any interest whatsoever in fibromyalgia research or in supporting complementary therapies. As a result, the per person dollars spent by the US government on fibromyalgia are inexcusably minimal when compared to other health conditions.
Fibromyalgia affects about 2% of Americans. Yet, it only gets 1/20th of 1% of the research funding! Investment would have to be increased 40 fold to achieve fairness with other fields of medical research.
But because people with fibromyalgia are typically financially devastated and made up largely of women, the fibromyalgia community has no effective political voice.
In the coming months, I'm going to be discussing a powerful but simple new idea called "The One Minute Fix." This is an initiative that I believe will have the potential to be an amazing tool for the fibromyalgia community. Stay tuned :-)
Meanwhile, it's important that new candidates for public office who are likely to be sympathetic to the fibromyalgia community have their ideas be heard. Especially because both major parties will try to shut them out.
But we can change this. Simply.
Marianne Williamson, a Potential New Voice for Us
We are beginning to hear from possible Democratic contenders for the upcoming presidential primaries. But to qualify to be on the debate stages, the Democratic National Committee rules require a candidate to have received at least 65,000 individual donations to their campaign. And a $1 dollar donation is all it takes to be counted.
If a candidate speaks to the needs of our fibromyalgia community, we should mobilize to make sure they can be heard.
Marianne Williamson is a Democratic candidate for president who supports our community. I have personally spoken with her about the importance of natural treatment options and she supports people's rights to it. Unfortunately Marianne is not a typical political insider, so you're not likely to get a fair and accurate impression of her from any of the major network news outlets.
Marianne is 7,000 donations shy of the 65,000 she needs to be included on the debate stage with the other Democratic presidential candidates. So if we want to make sure her voice is heard — a voice likely to support natural health and women's issues and therefore fibromyalgia research — we need to help.
I'm asking each of you to please consider making a $1 donation to her. That's all it takes to count towards the remaining donations she needs. I'm not asking you to commit to supporting her or her politics. Rather, think of it as a step towards having new voices and ideas heard that aren't indebted to the pharmaceutical industry, and are therefore more likely to support proper care and research for fibromyalgia.
I hope you'll consider making that $1 donation. As my way of saying thank you in advance, I've created the discount coupon at the end of this article good for 10% off your next purchase at EndFatigue.com.
To make your $1 donation to Marianne's campaign, visit her official campaign website and click the "Donate" button in the upper right. You'll be brought to a page where you can choose a donation amount or enter just the $1 dollar contribution she needs.
As I mentioned above, in the near future I'm going to tell you about an exciting new idea that is moving forward called the "One Minute Fix," an idea that could give the fibromyalgia community tremendous political clout.
So stay tuned…
Thank You for Helping Marianne Help Us
For those who support open political debate of new ideas in this country and support fibromyalgia research, I want to say thank you with the following 10% off coupon for any order at EndFatigue.com. To use this, enter the below coupon code into the "Coupon Code" field you'll find on the store Checkout page. (This code will expire on May 31st, 2019.)
FMSPOLITICS10
I'm excited about a breath of possible fresh air in politics, and for the chance this brings to getting the attention and funding fibromyalgia deserves.
Love and blessings,
Dr. T
(Once again, to make your $1 donation, please visit Marianne's campaign website.)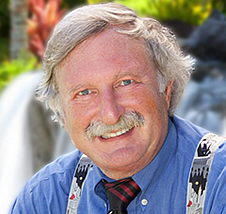 Jacob Teitelbaum, M.D. is one of the world's leading integrative medical authorities on fibromyalgia and chronic fatigue. He is the lead author of eight research studies on their effective treatments, and has published numerous health & wellness books, including the bestseller on fibromyalgia From Fatigued to Fantastic! and The Fatigue and Fibromyalgia Solution. Dr. Teitelbaum is one of the most frequently quoted fibromyalgia experts in the world and appears often as a guest on news and talk shows nationwide including Good Morning America, The Dr. Oz Show, Oprah & Friends, CNN, and Fox News Health.