Invitation to Participate in (Another) Fibromyalgia Research Study — with No Pills
Many people with fibromyalgia have suffered through severe emotional traumas in their life, both before the illness and then because of it. You may find that you also suffer with anxiety or difficulty releasing the emotional traumas associated with some memories and feelings.
I have found a remarkable technique which uses acupressure to quickly remove those very difficult feelings. I have seen those highly charged feelings resolve in just 20 minutes with this treatment, after having persisted through decades of counseling. It simply involves tapping several acupuncture points on the face and chest area. The technique is called the Emotional Freedom Technique (EFT).
Here is a wonderful opportunity to be in a study to have an expert guide you through the treatments. For free! It will usually consist of a series of simple treatments, as people find that these emotional traumas come up in layers.
So as we are doing a number of studies this year, here is one more — with no pills :-)
Particpation in Research Study for the Emotional Freedom Technique
Study Name: Fibromyalgia Symptoms After an Online Support Program: A Randomized Controlled Trial
Principal Investigator: Jan Warner LISWS, PhD
The study is open to anyone 18 to 80 years old who has received a diagnosis of fibromyalgia from a health professional. There is no charge to participate. The possible benefits of participating in this study are an improvement in your psychological and physical condition.
To date, research confirms that there are no known side effects to the treatment you will receive. There is no guarantee that any of your current symptoms will be improved by participation in this study. Treating emotional memories can result in emotional of physical sensations of discomfort. Research studies are designed to gain scientific knowledge that may help other people in the future. You may or may not receive any benefit from being part of the study.
This free Fibromyalgia study is being sponsored by National Institute for Integrative Healthcare (NIIH), a 501 (c) (3) public benefit nonprofit research and teaching organization (niih.org). The sponsor is providing money or other support to help conduct this study.
To apply for participation in this study, contact Jan Warner, LISWS, PhD at InternationalFibroStudy@gmail.com.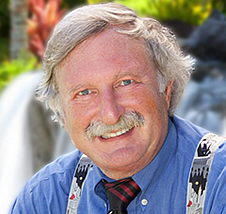 Jacob Teitelbaum, M.D. is one of the world's leading integrative medical authorities on fibromyalgia and chronic fatigue. He is the lead author of four research studies on their treatments, and has published numerous health & wellness books, including the bestseller on fibromyalgia From Fatigued to Fantastic! and The Fatigue and Fibromyalgia Solution. Dr. Teitelbaum is one of the most frequently quoted fibromyalgia experts in the world and appears often as a guest on news and talk shows nationwide including Good Morning America, The Dr. Oz Show, Oprah & Friends, CNN, and Fox News Health.