Promising New Low-Cost Treatment for CFS & Fibromyalgia
Published: April 29, 2021
Categories: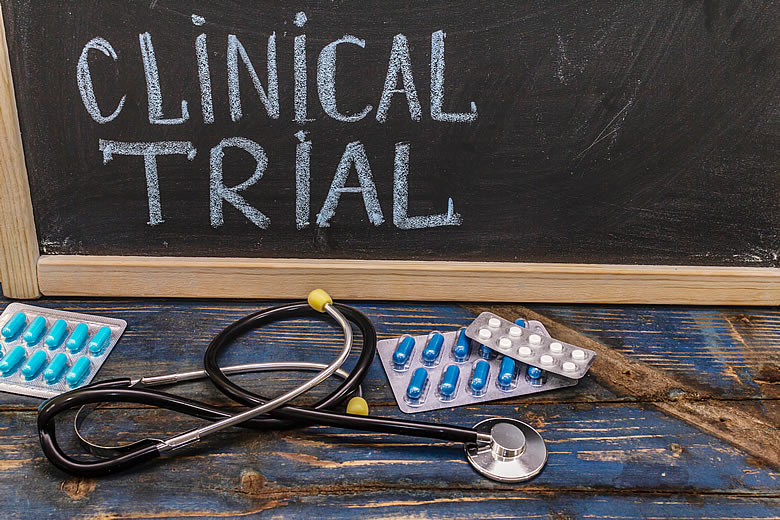 A recent study by the Stanford University ME/CFS clinical practice is showing remarkable promise in treating chronic fatigue syndrome using the medication Abilify.
At high doses, Abilify blocks the brain transmitter dopamine, and is used as an antipsychotic. But at extremely low doses it actually augments dopamine function. It's reminiscent of the medication low-dose naltrexone. At high doses naltrexone blocks narcotic effects. At low doses it's very effective in treating pain and CFS symptoms.
In the new Stanford study, instead of the usual 15 to 30 mg dose of Abilify, participants were given 1/8 to 2 mg each morning. 75% of the 101 subjects responded well:
Average fatigue ratings dropped from 5.76 to 2.86 (p<0.001).
Average brain fog dropped from 4.39 to 2.06 (p<0.001).
Sleep quality ratings improved from 5.80 to 3.75 (p<0.001).
Post-exertional malaise (PEM) events became less frequent (from every 4 days to every 8 days) and were typically described as milder and shorter in duration. Eighteen participants reported that PEM disappeared altogether.
Side effects for a study of this size were remarkably low. Of the 101 study participants, five reported headache, four irritability/agitation, and two extreme agitation.
Cort Johnson, my favorite CFS/fibromyalgia medical reporter, wrote an excellent article on this Abilify study. Cort also wrote an uplifting account of how Abilify helped the son of Dr. Ron Davis "awaken" from a lengthy period of being bedridden with severe CFS/FMS. It thrilled me that this medication had such an effect on him, and on his 37th birthday no less :-) Quite a birthday present!
Trying Abilify in My Practice
In my practice, we have started about 50 of the people we treat on the prescription Abilify, giving them the following directions:
Purchase Abilify 150 ml of 1 mg/ml ($188 if you use the discounts you can get from the free GoodRX app or website, otherwise it's $900).
Begin with 1/4 mL (1/4 mg) each morning.
In two weeks you can lower the dose to 1/8 of a CC or increase it to 1/2 CC as feels the best to you.
You can continue to increase the dose 1/8 to 1/4 mL every week or two to a maximum of 2 mL each morning as feels best (i.e., find the dose that gives you the best energy, sleep and mental clarity).
I look forward to updating you all on the effectiveness of this treatment as reported by these folks during their follow-up appointments,
Keeping It Low Cost
The easiest way to keep this low cost is to use the prescription Abilify liquid. It comes as 1 mg per mL, in a 150 mL bottle. Insurance will usually cover this. If not, using GoodRx will get you a discount from the approximately $1,000 price per bottle to just $218 at Walmart or $198 at Costco. The 2 mg tablets, which can last as long as a week per tablet, are $0.15 each at Safeway using GoodRx ($1,372 per hundred tablets if you buy without a discount).
GoodRx Is Awesome
As you can tell, I think GoodRx is awesome, and I recommend everyone get the free smartphone app or use the website itself to get huge discount coupons! So if your insurance does not cover the Abilify liquid, your doctor can prescribe the 2 mg tablets. Then you can try beginning with just 1/4 or 1/8 of a tablet to see how it works for you.
Fatigue, Brain Fog, Discomfort and Insomnia Are Optional!
Our Two Recent Studies
We are finding numerous natural options that are having dramatic benefits for people's energy, cognition, and overall well-being. We have now completed a second study on Recovery Factors® (available without prescription from Europe). This study showed that 60% of study participants improved with an average 69% increase in energy and overall well-being. The first study is published at The Open Pain Journal. We have submitted a second larger study for publication as well.
Meanwhile, we just received the final data on about 200 people who completed our study on Red Ginseng (HRG80™). We still need to complete the analysis, but people were very happy with their results.
Ready to feel fantastic? New research is quickly coming out with so many dramatically helpful new tools!
Upcoming Study on Our New Smart Energy System™
Stay tuned for our next study on our new Smart Energy System™, which will be starting in the coming few months. This mix of ribose, Ashwagandha, Rhodiola, schisandra, green tea extract, and licorice has been remarkably helpful for people. (Note: I do not recommend it for anyone with high blood pressure). I would note that in our earlier published studies, the ribose by itself increased energy an average of 61%. So this mix rocks!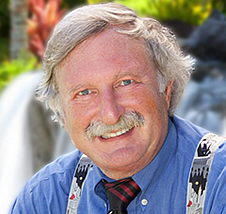 Jacob Teitelbaum, M.D. is one of the world's leading integrative medical authorities on fibromyalgia and chronic fatigue. He is the lead author of eight research studies on their effective treatments, and has published numerous health & wellness books, including the bestseller on fibromyalgia From Fatigued to Fantastic! and The Fatigue and Fibromyalgia Solution. Dr. Teitelbaum is one of the most frequently quoted fibromyalgia experts in the world and appears often as a guest on news and talk shows nationwide including Good Morning America, The Dr. Oz Show, Oprah & Friends, CNN, and Fox News Health.