Recovery Factors Study: FAQ
Published: December 2, 2019
Categories:
Below are frequently asked questions we have received from people interested in participating in our Recovery Factors fibromyalgia study. If you have a question that is not answered here, please contact us using the "sign up or ask for information" form.
Question 1: Is there any cost to being in the study?
No, participants pay absolutely nothing to be in the study.
Question 2: What is in the supplement that I will be taking?
The product is derived entirely from porcine blood components (i.e., from pigs). This is a special unique herd that is raised humanely and in a very clean and healthy environment, as they are raised specifically for heart valves for human valve replacement surgery. It is predominantly a purified serum protein. We don't know what the factors are unique to this treatment that result in its working so well. This is part of what we are researching. We have simply seen clinically that it has remarkable benefits.
Question 3: Do I have to discontinue other treatments that I'm already on?
No, (with the exception of Coumadin) there is no need to stop any other supplements or medical treatments you might be taking. We simply ask that you not begin any other new treatments during the four to six-week study period. The only medication you cannot take during the study is the specific blood thinner Coumadin.
Question 4: Will the supplement in the study be available for purchase after the study is completed?
If the study shows the product to be as effective as we expect it to be, we'll take measures to make it readily available after the study. We don't know what the exact price will be after the study, but we're estimating about $60 plus shipping and handling for a one-month supply.
Question 5: Are there age or country restrictions for participants?
Though you must be at least 18 years old to be in the study, there is no upper age limit. You must also reside in either North America, South America, Europe, or New Zealand. Unfortunately, you cannot participate if you live in Australia or Asia.
Question 6: Must I have CFS or fibromyalgia? What if I have other health issues?
Yes, you must have either CFS, fibromyalgia, or both. It's okay if you have other health conditions as well, including atrial fibrillation. The one exception? Although it's highly unlikely that the treatment would affect blood clotting, if you have Phlebitis or pulmonary embolus, or a clotted vein that required stripping, you will unfortunately not be allowed to participate.
Question 7: Is this treatment expected to help sleep?
Yes, we are expecting that it will improve sleep.
Question 8: Can I take other medications while on the study?
Yes, you can continue taking any medications and supplements you have already been on while in the study, with the exception of the blood thinner Coumadin.
Question 9: Will I experience any side effects from the study?
In over 130 people we know of who have taken the study supplement, we haven't seen any significant long-term or short-term side effects. And we aren't expecting any in our study. However, we are aware of one case of a person who took the supplement who developed moderate transient anxiety. But it wasn't clear if this was caused by the supplement (we think it likely was not).
Question 10: Will I be required to be on any special diets or diet restrictions?
No, there is no special diet that is required. However, we will provide study participants an information sheet that includes some dietary recommendations that are optional.
Question 11: Will all participants receive the actual treatment, or will some receive only placebo as a control group?
In this initial study, everybody will get the active treatment (there is no control group). We will likely conduct a placebo-controlled study later if the treatment proves as effective as we have seen clinically.
Question 12: If I have mast cell activation, will my histamine levels be affected?
We don't know if the product will affect histamine levels for those with mast cell activation. But we have not seen any significant adverse effects in the fibromyalgia population who have taken the study supplement, many of which do have mast cell activation.
Question 13: I have a question unrelated to the study. How to I submit that to you?
You can submit short questions unrelated to the study or study treatment to us using our normal Submit a Question form. We respond to these as time allows.
Question 14: How severe must my symptoms be in order to qualify for the study?
You need to rate your overall well-being as being five or less on the study participant intake form that we send you (with zero being "near dead" and 10 being healthy).
Question 15: Does the study supplement contain gluten, soy, dairy, corn sugar or other food types that might be dangerous to people with food sensitivities? What other binders/fillers are used in making the product, and what are the capsules made of?
The binder used is cotton seed oil. There are no allergens whatsoever — no wheat, gluten, soy, dairy, corn, sugar or anything else added. The supplements are in tablet form, not capsules.
Question 16: Is the study supplement organic?
There are different protocols associated with animals that are raised for food compared with those raised for specialized purposes, with the later being in a much more specialized environment. However, the "organic" label is not applied in the specialized environment. Animals may be treated for illness at some point, but there is a protocol for treatment, which involves separation from the heard and quarantine. Under those circumstances, it cannot be slaughtered or entered into the human food chain in any manner. Considering the half-life of antibiotics is measured in hours, with many common antibiotics having a half-life of less than an hour and nearly all antibiotics having a half-life of less than a day (with a few exceptions used solely on people), the antibiotics are metabolized long before any quarantine period is complete.
Question 17: Is the study supplement free of antibiotics or added hormones? Does it contain shellfish?
We use specific screening processes to ensure that anything pathogenic or foreign is removed before we begin processing the material. It is processed and hermetically sealed in a vacuum, removing any possibility of outside contamination. It contains no shellfish. The only added ingredient is cotton seed oil, which we have been using for over a decade and found to be a good compliment to the product.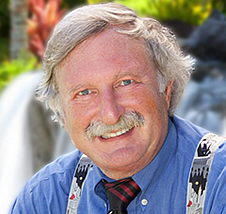 Jacob Teitelbaum, M.D. is one of the world's leading integrative medical authorities on fibromyalgia and chronic fatigue. He is the lead author of eight research studies on their effective treatments, and has published numerous health & wellness books, including the bestseller on fibromyalgia From Fatigued to Fantastic! and The Fatigue and Fibromyalgia Solution. Dr. Teitelbaum is one of the most frequently quoted fibromyalgia experts in the world and appears often as a guest on news and talk shows nationwide including Good Morning America, The Dr. Oz Show, Oprah & Friends, CNN, and Fox News Health.