Releasing Emotional Energy from Traumas (Healing Trauma in Fibromyalgia Part 3)
Published: September 18, 2019
Categories: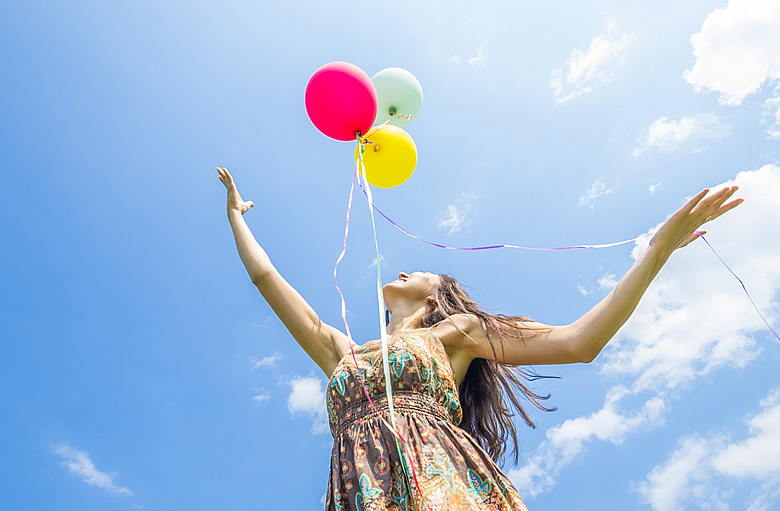 In my previous two blog posts, I discussed three powerful yet simple techniques you can do on your own to help you heal from old traumas. These were:
Healing your soul with a smile (in the same article as above).
In this final article in the series, I'll share two more techniques that can help you overcome past traumas. But you'll need help to do these. The first helps you release unhealthy emotional energy that may be lingering inside you from past traumas. Though you can perform this to some measure on your own, it works best if you can find somebody to work with in person. The second technique I'll describe can be done by you with help over the phone.
PS – After this blog post, I will return to discussing the physical components of fibromyalgia. I'll also be announcing two exciting new studies I'm launching that you can participate in (from home)!
Emotional Freedom Techniques®
Emotional Freedom Techniques® (EFT®) is a method for clearing uncomfortable emotions based on the principles of acupressure. It's an unusually simple technique that involves tapping yourself with your fingers at specific points on your body while focusing on specific thoughts. I recognize this seems hard to believe and makes no sense in our traditional Western model, but it's been clinically shown in a number of published studies to be dramatically effective for people — sometimes producing results in under 20 minutes.
My wife helps people perform this technique and it was she that introduced me to it. I would watch men and women who had experienced horrible traumas walk quietly into her treatment room clearly looking depressed. Fifteen minutes later, I'd routinely hear intense giggling from those same people — the effects of their decades old traumas having virtually disappeared. It was a magical transformation that I only came to understand after I finally tried it myself.
Words can't really explain it. You simply have to try it yourself.
I invite you to watch EFT videos made by Brad Yates to get an idea of how easy this is to do. You can even get started simply by doing the technique on your own along with his videos, though it's more effective if you work with a practitioner. Search online for one near you. After you've done a few sessions with a practitioner, you'll usually be able to do it on your own. (I believe psychiatrists and therapists would help their patients if they learned and applied EFT to them.)
The trembling technique I discuss in part 2 and the tapping techniques of EFT are synergistic, and can dramatically enhance the effectiveness of talk therapy. They are also fairly low cost and easy to learn.
Access Consciousness with Keri Receiver, LSW
Another option for releasing energies of trapped emotional traumas can be done over the phone by consulting with energy-worker Keri Receiver, LSW. Keri is a talk therapist turned energy-healer. She has a Masters in Clinical Social Work from NYU and combines an energy-clearing modality called Access Consciousness with Trauma-focused Cognitive Behavioral Therapy techniques. This technique releases past emotional trauma and energetic blocks in the body that are preventing you from living a life of awareness, possibility and joy.
Old emotions that get stored as energy in the body can often cause disease. Fibromyalgia is sometimes contributed to by tension and fear. It's important to release your past-related stress and emotional trauma so you can create a healthy mind and a body that's free from pain.
It's time to live a life you love and Unlock Who You Really Are. To schedule a 30-minute mini-clearing with Keri, visit her website at UnlockWhoYouReallyAre.com.
Healing Trauma in Fibromyalgia (3-Part Series)
You are reading part 3 of this series. See below to read the other two parts: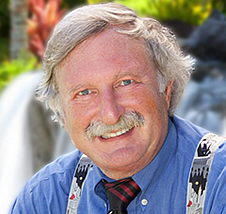 Jacob Teitelbaum, M.D. is one of the world's leading integrative medical authorities on fibromyalgia and chronic fatigue. He is the lead author of eight research studies on their effective treatments, and has published numerous health & wellness books, including the bestseller on fibromyalgia From Fatigued to Fantastic! and The Fatigue and Fibromyalgia Solution. Dr. Teitelbaum is one of the most frequently quoted fibromyalgia experts in the world and appears often as a guest on news and talk shows nationwide including Good Morning America, The Dr. Oz Show, Oprah & Friends, CNN, and Fox News Health.