Free iPhone App "Cures A-Z" Launched By Jacob Teitelbaum, M.D.
Published: September 17, 2012
Best of conventional and complementary medicine now available in your pocket 24/7
NEW YORK, FEBRUARY 16, 2009 — Got a cold? Migraine? Stomach ache? Asthma attack? "Cures A-Z," the new virtual doc in your pocket, provides the health solutions you need 24/7 as a free app on your iPhone and iPod Touch.
Developed by best-selling internist and researcher Jacob Teitelbaum, M.D., and his wife, nutritionist Laurie Teitelbaum, "Cures A-Z" shows you how to combine the best of natural and prescription therapies for better health, and this important health information is always within your reach. "It's like having a comprehensive doctor in your pocket who accompanies you everywhere you go," explains Dr. Teitelbaum. "This is a quantum leap beyond doctor house calls of the past!"
"Cures A-Z" presents over 100 health conditions from A to Z and their treatments — both conventional and integrative — in easy-to-understand language. Backed by thousands of research studies, "Cures A-Z" is the only application of its kind on the iPhone and iPod Touch.
Additional features include a weekly update on health news and research related to comprehensive medicine, a Nutrition Primer, how to find board certified integrative physicians in your area, and more.
"Cures A-Z" in a Nutshell:
Comprehensive advice on top health issues, natural and conventional remedies, many of which are available at leading health food stores and online.
Health conditions listed in convenient A-Z format.
Easy-to-understand nutrition guidance with detailed dosage recommendations.
Weekly health news and blog access focused on comprehensive medicine.
Access to additional resources, including free software to evaluate symptoms, and referrals to trained integrative physicians.
iPhone Category: Healthcare & Fitness.
Developer: Plum Amazing; Version: 2.0; Size: 0.7 MB.
Average User Rating: 4.5.
In its initial test version, "Cures A-Z" has already placed in the top ten of the "Top Free Apps" list for the "Healthcare & Fitness" category of the iPhone — with around 1,600 downloads per day, and growing.
About Jacob Teitelbaum, M.D.
Dr. Teitelbaum is a world-recognized author, educator and researcher. Author of the best-selling book From Fatigued to Fantastic! (Avery/Penguin Group) and Pain Free 1-2-3 — A Proven Program for Eliminating Chronic Pain Now (McGraw-Hill). Media appearances include CNN and Fox News Channel and he is a frequent guest on Oprah & Friends with Dr. Mehmet Oz. As a leading patient advocate for over 25 years, Dr. Teitelbaum refuses to accept money from pharmaceutical or natural product companies, and 100 percent of the royalties for products he develops go to charity. This policy underscores his singular concern — advocating for your health.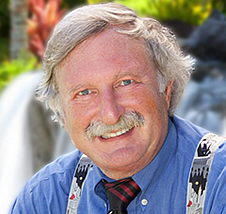 Jacob Teitelbaum, M.D. is one of the world's leading integrative medical authorities on fibromyalgia and chronic fatigue. He is the lead author of four research studies on their treatments, and has published numerous health & wellness books, including the bestseller on fibromyalgia From Fatigued to Fantastic! and The Fatigue and Fibromyalgia Solution. Dr. Teitelbaum is one of the most frequently quoted fibromyalgia experts in the world and appears often as a guest on news and talk shows nationwide including Good Morning America, The Dr. Oz Show, Oprah & Friends, CNN, and Fox News Health.