Is there a sleep aid recommendation checklist?
Published: November 20, 2012
Categories:
I saw an article you wrote on a website called Talkaboutsleep.com called getting 8-9 hours of sleep. You mention that you have a treatment checklist providing detailed directions for medications and herb therapies, what to take, how to take, etc. on your website vitality101. I cannot find that checklist with your recommendations, dosages and how to take. Can you provide me with that information?
Answer
Sleeping Aids
You can try these in the order listed or as you prefer based on your history. Adjust dose as needed to get 8-9 hours of solid sleep without waking or hangover. No going to the bathroom if you wake up unless you still have to go 5 minutes later. Mixing low doses of several treatments is more likely to help you sleep without a hangover than a high dose of 1 medication. You can take up to the maximum dose of all checked off treatments simultaneously. Do not drive if you have next-day sedation (adjust your treatment to avoid this). If you have next-day sedation, try taking the medications (except the Ambien) a few hours before bedtime. The antidepressants (e.g., Prozac/Paxil) can improve sleep a lot after 6 weeks. Taking calcium and magnesium at bedtime can help sleep. In addition, you can try the other natural and/or nonprescription products in combination first to see if they give you 8 hours of sleep a night. Add them in this order: #16, 19, 20, 29, 21.
___ 15.** Ambien (Rx, zolpidem) - 10 mg- ½ to 1½ at bedtime. If you tend to wake during the night, leave an extra ½ to 1 tablet at bedside and you can take it as needed to help you sleep through the night.
___ 16.** An Herbal Mix with – Valerian 200mg, Passion Flower 90mg, L-Theanine 50mg, Hops 30mg, Piscidia 12mg and Wild Lettuce 28mg. Take 2-4 capsules each night 30 to 90 minutes before bedtime. It can also be used during the day for anxiety. If Valerian energizes you (occurs in 5-10% of people) use the other components (especially SunTheanine-see 16B below). It is also excellent for anxiety. Do not take more than 8 capsules a day.
___ 16B ** Sun Theanine- This natural product from green tea is outstanding for improving deep restorative sleep and also for decreasing anxiety without sedation or side effects. The dose is 50-200 mg at bedtime (or 1-3 X day as needed for anxiety).
___ 17.* Desyrel (Rx, trazodone) - 50 mg - ½ to 6 at bedtime. Although sedating, it can be used (50-250mg at a time) for anxiety. Do not take over 450mg a day (or 150mg a day if on other antidepressants).
___ 18.* Klonopin (Rx, clonazepam) - ½ mg - begin slowly and work your way up as sedation allows. Take ½ tablet at bedtime increasing up to 6 tablets at bedtime as needed. Can be very effective for sleep, pain and Restless Leg Syndrome. Klonopin may be addictive. Taking one quarter to one half tablets in the morning (not more) can actually decrease brain fog in some CFS patients.
___ 19.* 5 HTP (5 Hydroxytryptophan) - 200 to 400mg at night. Naturally stimulates Serotonin. Don't take over 250mg a day if you are on Prozac, Paxil, Zoloft, Desyrel or Celexa. Can help with pain and weight loss at 300mg a day for at least 3 months.
___ 20. Magnesium 100-200 mg at bedtime helps sleep.
___ 21. Doxylamine (Unisom for Sleep) or Benadryl - 25 mg at night (antihistamines). May also help pain.
___ 22.* Neurontin(Rx) 300 mg (see #126A) 1-2 caps at bedtime. Also helps pain and restless legs syndrome.
___ 23* Zanaflex(Rx) 4 mg - ½ -2 at bedtime. For pain and sleep (though at a higher dose for pain). If it causes nightmares, stop it. Do not take while on Cipro (raises blood levels of Zanaflex too high).
__ 24. Sonata (Rx) 10mg – Take 1-2 capsules during the night if you wake after 3 AM or if you only have trouble falling (vs. staying) asleep. It 's sedation only last 3-4 hours.
___ 24A. Lunesta (Rx)- 2-3 mg at bedtime. If taken with Sporanox, Nizoral, Diflucan, or Zithromax a lower dose may be needed.
___ 26.* Flexeril (Rx, cyclobenzaprine) - 10 mg- ½ to 2 at bedtime. Muscle relaxant - can cause dry mouth.
___ 27.* Doxepin (Rx, Sinequan) – 5-10mg, 1-3 capsules at bedtime or Doxepin liquid 10mg/cc. If a lower dose is needed you can start with 1-3 drops at night. A powerful antihistamine. Some people get the greatest benefit with the least next-day sedation with a dose of less than 5 mg a night.
___ 28. Elavil (Rx, amitriptyline) - 10 mg- ½ to 5 tablets at bedtime. May cause weight gain or dry mouth. Good for nerve pain and vulvadynia.
___ 29. Melatonin - ½ mg – 1mg at bedtime (available at health food stores). If you feel wide awake at bedtime, try 5mg taken 3 to 5 hours before bedtime. Don't use a higher dose unless you find it more effective (0.5mg is usually as effective as 5mg and may be safer).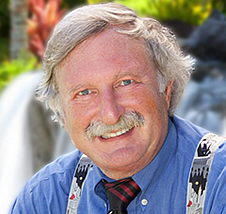 Jacob Teitelbaum, M.D. is one of the world's leading integrative medical authorities on fibromyalgia and chronic fatigue. He is the lead author of eight research studies on their effective treatments, and has published numerous health & wellness books, including the bestseller on fibromyalgia From Fatigued to Fantastic! and The Fatigue and Fibromyalgia Solution. Dr. Teitelbaum is one of the most frequently quoted fibromyalgia experts in the world and appears often as a guest on news and talk shows nationwide including Good Morning America, The Dr. Oz Show, Oprah & Friends, CNN, and Fox News Health.