Update to HRG80 Red Ginseng Study Participants
Published: March 23, 2021
Hello Study Participant,
It's about time for you to fill out the post-study questionnaire!
Thank you so much for being part of our HRG80™ Red Ginseng fibromyalgia study. By now, you should have been on the ginseng supplement for about three weeks.
PLEASE NOTE: We had initially planned on conducting the study for six weeks, which would have meant sending three bottles of the HR80 supplement to each study participant. Fortunately, we found that the full effects of taking the ginseng can be seen in just four weeks, and so we decided to send only two bottles to each participant. Because of this, we have moved the date when we ask you to complete the post study questionnaire to the EARLIER of either 30 days after you started the supplement, or when you only have only 2-4 tablets/capsules left in the second bottle — whichever comes first for you. (BTW, sorry for the typo in the mailed letter we sent you ;-). Please update the date on your calendar to remind yourself to fill in the post-study questionnaire to about 30 days after you took the first tablet/capsule.
This date does not need to be exact, but it's important that you have been taking the supplement for at least five days straight before filling out the post-study questionnaire. If it took you a while to adjust the dose to what you found to be optimal, and you have enough tablets/capsules left to do so without running out, you can extend how long you take the supplement before filling out the questionnaire by up to an additional 2 weeks if you like.
Again, thanks so much for being in the study, and helping us make effective treatment available for everyone. In the post-study questionnaire, there will be the option for you to let us know if you'd like a free bottle of the HRG80 Red Ginseng as our way of saying thank you for being in the study!
KEY POINT: Please complete the post study questionnaire at https://cutt.ly/GjDHSWy the earlier of 30 days after your first dose, or when you only have a few (i.e., approximately two) tablets/capsules left. If you are already past 30 days, then please complete the questionnaire anytime in the next few days while you are still taking the supplement.
Love and blessings,
Dr. T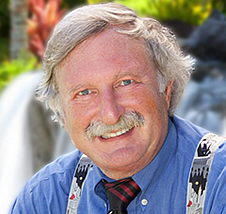 Jacob Teitelbaum, M.D. is one of the world's leading integrative medical authorities on fibromyalgia and chronic fatigue. He is the lead author of eight research studies on their effective treatments, and has published numerous health & wellness books, including the bestseller on fibromyalgia From Fatigued to Fantastic! and The Fatigue and Fibromyalgia Solution. Dr. Teitelbaum is one of the most frequently quoted fibromyalgia experts in the world and appears often as a guest on news and talk shows nationwide including Good Morning America, The Dr. Oz Show, Oprah & Friends, CNN, and Fox News Health.