Sign Up Begins Today: Study on Smart Energy System® for CFS/FMS
Published: August 3, 2021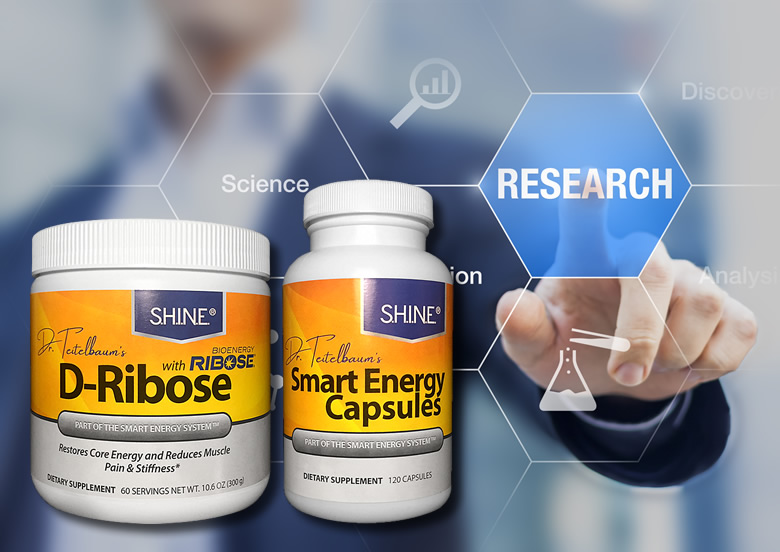 Thank you very much for your interest in being a participant in our Smart Energy System® for CFS/fibromyalgia treatment study. I am sending you this email because you requested to be notified when we start this study. As the study will be limited to 100 people, we are giving you a few days advanced notice to sign up for the study by submitting your Prestudy Questionnaire form before we extend the invitation to the rest of our newsletter subscribers.
Sign Up as a Participant Today
As we've explained before, we are conducting this new study on the beneficial effects of ribose (shown to increase energy an average of 61% in 2 previous studies), Ashwagandha, Rhodiola, Schisandra, Green tea extract, and licorice in CFS and fibromyalgia. We're pleased to announce that we're ready to begin this study now. Below is what you need to know to become a participant in this study:
You can participate from home, but you must reside in the United States. There is no cost to be in the study, and you'll receive a free pair of the Smart Energy System supplement bottles to use in the study, and another free set if you request it after being in the study (our way to say thank you!).
No testing is required. You'll just fill out an online Prestudy Questionnaire form that takes about 10 to 15 minutes to complete (online at https://bit.ly/3C8rJpp).
Within 2 weeks after we receive your online Prestudy form, we'll ship you the supplement. You'll take one scoop of ribose plus two Smart Energy System capsules a day for a week. Then, if you like, you can add a second dose at lunch (as feels best to you). You can continue with any other treatments you may be taking. Just don't start any new treatments for the month of the study (unless essential to your situation).
Please begin taking the Smart Energy System supplement within a week after you receive it from us, and make a note of the specific date that you first begin taking it.
About 4 weeks after you've been taking the supplement, you'll receive an email from us with a link to our Poststudy Questionnaire form. This will be a self-assessment questionnaire asking about your symptoms that we'll ask you to fill out and submit (it should take you only 15-minutes to complete). You should continue to take the supplement until you have submitted the Poststudy form (i.e., you will take the supplement for a minimum of 4 weeks plus possibly some number of days until you've submitted the form).
After we receive your Poststudy form, we'll ship you another free set of the Smart Energy System (if you requested where asked on the Poststudy form) as our way of saying thank you for having been in the study.
It's as easy as can be!
Qualifying to Be a Participant
To remind you, to qualify to be in the study you must meet the following criteria:
18 years of age or older.
Not pregnant.
Reside in the United States.
Have a diagnosis of CFS or fibromyalgia. (This can be a self-diagnosis, which you can do by taking our CFS/FMS Checklist quiz.)
Rate your overall well-being as 5 or less on a 0 to 10 scale (0 being "practically dead" and 10 being perfectly healthy).
Not have hypertension.
Ready to fill out the Prestudy questionnaire? Click here to begin! Again, the first 100 people to submit the Prestudy questionnaire will be accepted into the study.
Thank you again for joining us. You are helping us to help everyone with these conditions!
Love and blessings,
Dr. T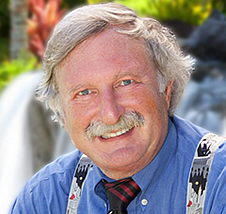 Jacob Teitelbaum, M.D. is one of the world's leading integrative medical authorities on fibromyalgia and chronic fatigue. He is the lead author of eight research studies on their effective treatments, and has published numerous health & wellness books, including the bestseller on fibromyalgia From Fatigued to Fantastic! and The Fatigue and Fibromyalgia Solution. Dr. Teitelbaum is one of the most frequently quoted fibromyalgia experts in the world and appears often as a guest on news and talk shows nationwide including Good Morning America, The Dr. Oz Show, Oprah & Friends, CNN, and Fox News Health.